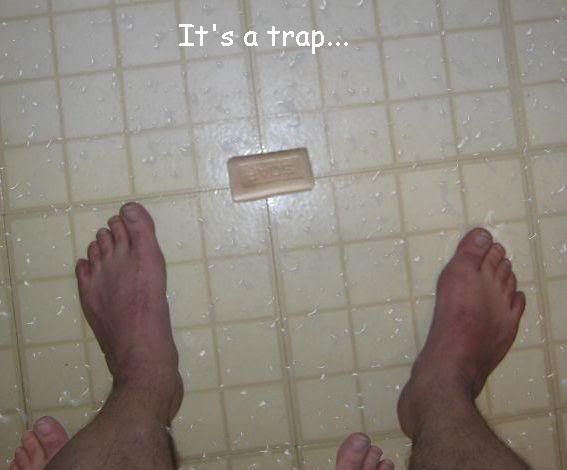 I'm sick of hearing every day how the Bank of England is pumping in another £40 Billion of my cash to prop up the lager fuelled chav economy.
Let's just have a quick little look at what our Masters are currently pissing up the wall
Health Tourism and waste £50B
Public Service Pensions £1T
Total = £1.482 TRILLION. Let me just write that out for you.
£1,482,000,000,000.
Placed end to end, that is enough fivers to reach Alpha Centuri AND BACK. Probably.
In any case, it equates to £24,700 for EACH of the 60,000,000 people in this cess pit called Britain. And they say we are skint. Not yet we aren't. Stop spending our fucking money like there is no tomorrow, you cuntwafts. Stop throwing my money, all £24,700 of it at every problem that comes along.
If you don't, I would politely like to remind you that there are 646 of you and 60,000,000 of us. Now I am sure that you like to think you are in total and utter control but I know plenty of people who are not happy about having £24700 of THEIR money ripped off and handed out to whatever cause you decide will save your scrawny necks. Rope is very cheap. And for each one of you, there is 92500 of us. Slowly but surely forming an orderly queue to hang you from 646 lamposts.
Give me three years of recession, a complete freeze on pubic spending, out of Iraq, no trident, no new aircraft carriers and no handing out cash to red faced, fat fingered farmers and then we will see if we can afford some doughnuts. Let the banks go down, shareholders squeal, buy to letters rage. Let the civil servants feel the cold wind of redundancy, let the unemployable live off their own fat, let teachers get by without interactive whiteboards, let the universities start taking people with talent and not a handful of toilet paper. Let us start buying back the gold you threw away, let our currency be backed by REAL gold, let our citizens work hard for proper rewards and let US have the power you have so woefully abused.
It is not YOUR bastard money. It is OURS. Get your filthy, corrupt, deceiptful, lying, untrustworthy hands off it. It belongs to my kids, you utter cocktards. Don't you DARE piss it up the wall on bread and circuses.
UPDATE:

Brown and Co are just about to announce a huge rescue package. Why do I have the feeling that this is going to cost my grandchildren a fortune? Why do know that I will be seeing his grinning monocular face proclaiming to be a saviour whilst raping what little is left in the public coffers?
I am going to find a banker to punch. How the fuck can Barclays buy out Lehmans one week and then come begging for MY money, the next? How the fuck can Lloyds buy out HBOS and then crawl for billions from the stupid public?
We are being scammed like never before.
UPDATE: I don't believe it. My grandchildren have just been handed a $500 BILLION bill. What the fuckity fuck? When the yanks wanted $700 Billion, there was all hell let loose. Votes in the house, swearing, lobbying, more votes in the house, conditions, more conditions and public scrutiny. Here? Nothing. Just a diktat at 07.30 in the morning from the Politburo informing the Proletariat that they must produce more tractors. We really are living in the DDR.